TMS Lower School
The TMS Lower School (Pre-K-8th) meets once a week for a full day of learning, growing, and community. For each class, we strive to maintain a small classroom setting. Our teacher-tutors are here to direct and guide, but always, you, the parent, are the lead teacher, and it's up to you to add or subtract according to your children's needs as you best see fit. Our courses are listed in our Lower School Scope & Sequence.
Our Lower School follows a four-year history curriculum cycle, which means that while your eighth grader is writing and presenting her monologue from the perspective of Abigail Adams, your third grader is memorizing "Paul Revere's Ride" in Recitation and your fifth grader is studying the Declaration of Independence and the Battle of Yorktown. This helps foster conversations at home -- or fits in well with additional educational opportunities like museum visits -- that pertain directly to what each child is studying. We want the whole family learning together!
Pre-K
In our full-day preschool program, the focus is on hands-on fun and exploration. Activities focus on basic early learning concepts with age-appropriate recognition, the development of both large and fine motor skills, and learning how to live as a friend and neighbor to classmates. The program seeks to establish building blocks, from the alphabet to Bible truths, making sure each child knows he is loved by his Creator.
Lower Grammar (K-3rd)
In Lower Grammar, children are guided toward foundational knowledge and skills. LG classes -- all of which are staffed by both a teacher-tutor and an aide -- include history, science, recitation, art, music, and PE.
Upper Grammar (4th-6th)
In Upper Grammar, TMS students grow in their previous studies with a heavier and more advanced emphasis on the Humane Letters (history, literature, and writing). They continue to be guided through the other aspects of a classical education, including the introduction of a new subject, Latin.
Dialectic (7th-8th)
In the first two grades of the Dialectic program, students take the building blocks that they have developed so far and begin to take them apart and apply them in new ways. For example, a mark of the Dialectic experience is the 8th grade monologue, in which students each choose one figure from the designated historical period to research and embody in voice and costume, as they write a monologue from that character's point of view and then memorize and present their speech at the all-school performance. The focus is on independent thinking and analysis in preparation for the years of high school (and beyond) that lie ahead. Dialectic students also engage in leadership and service opportunities.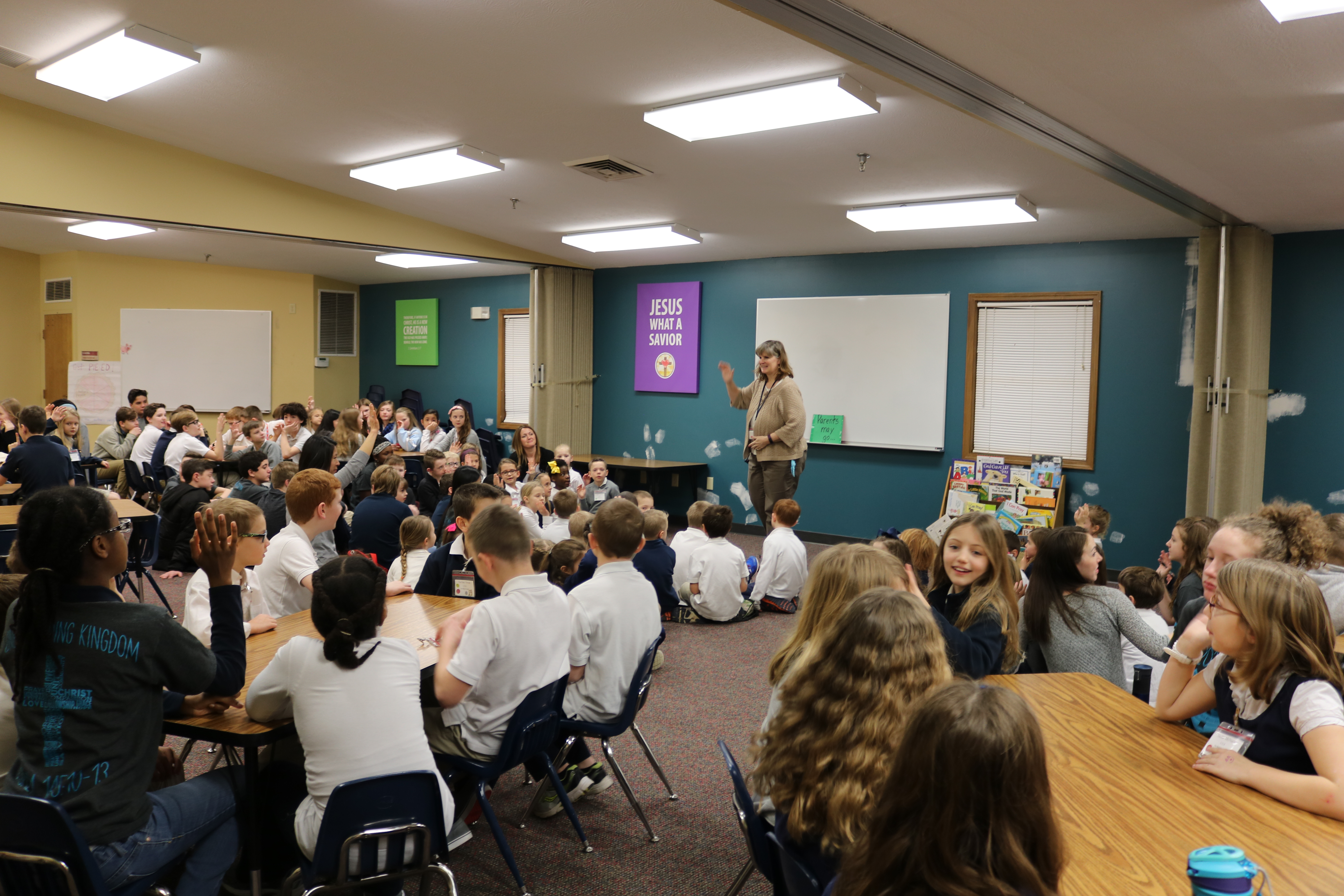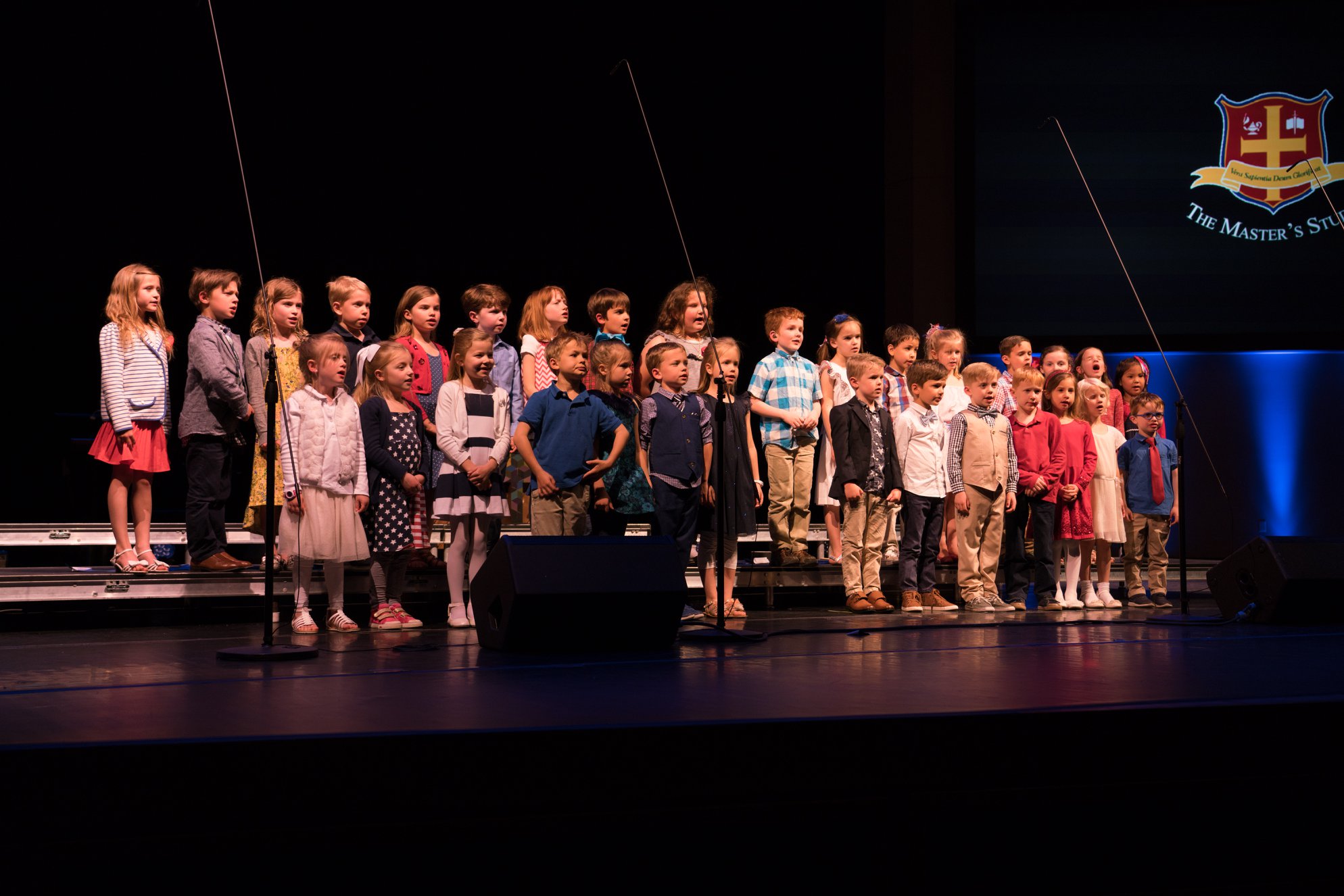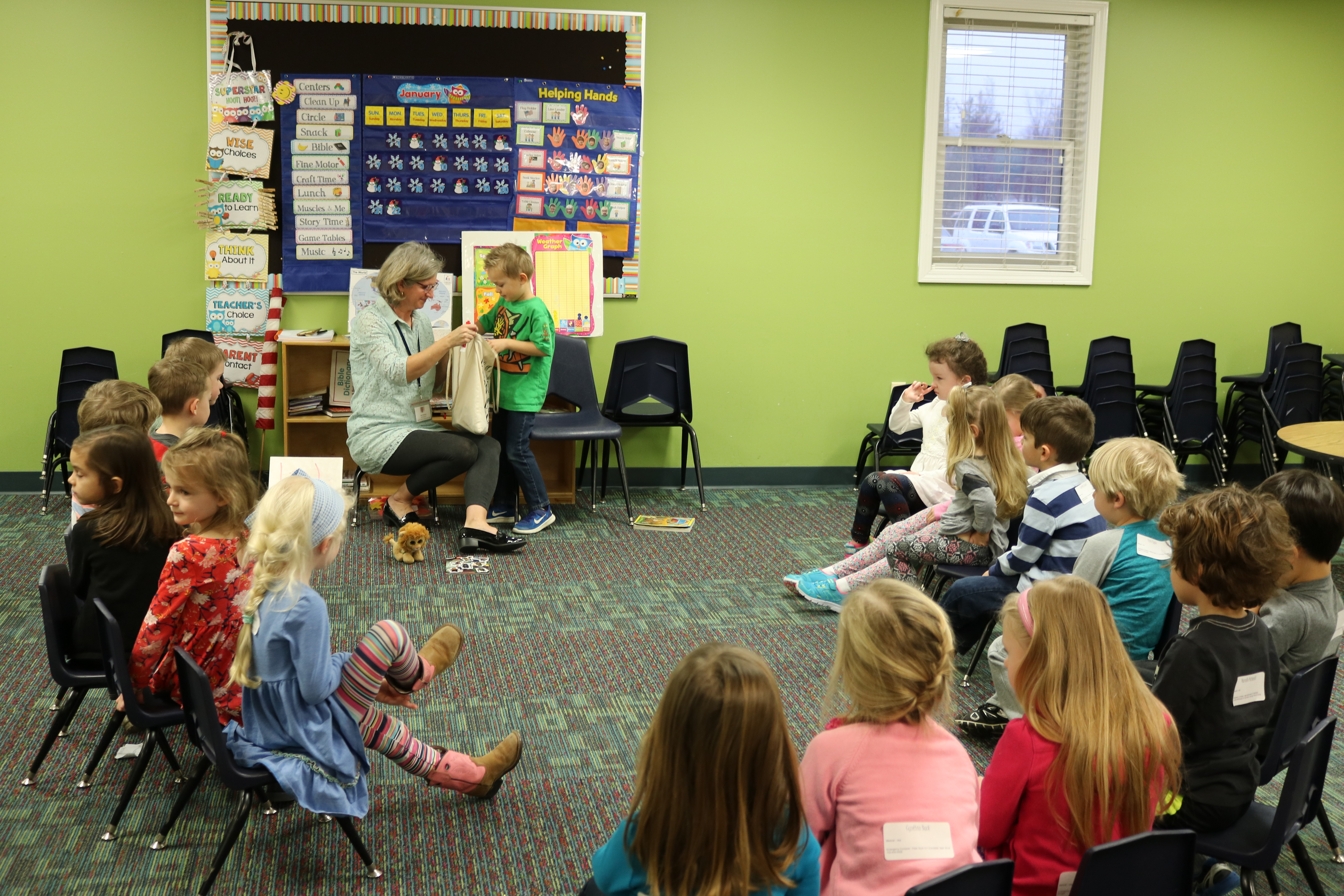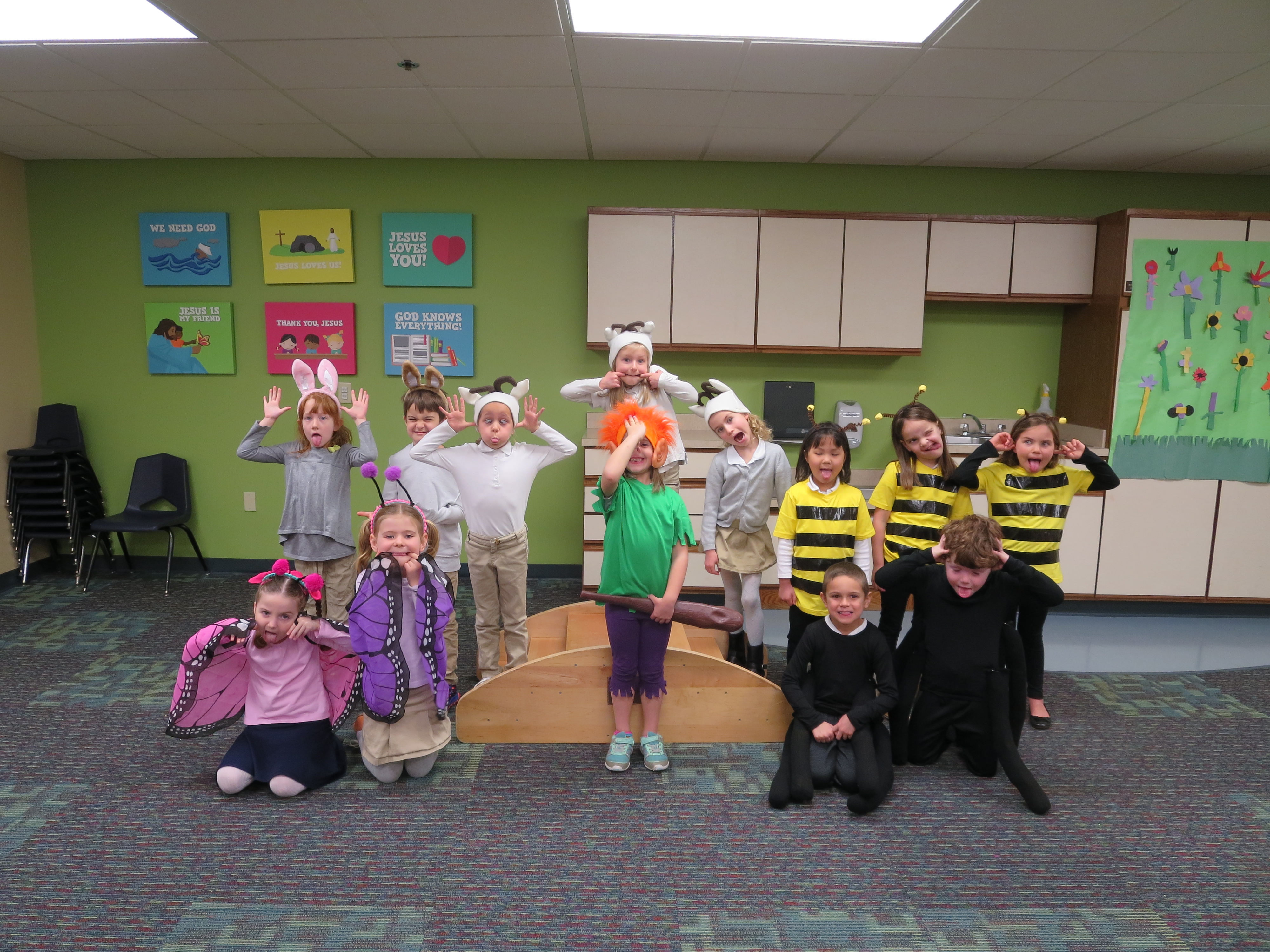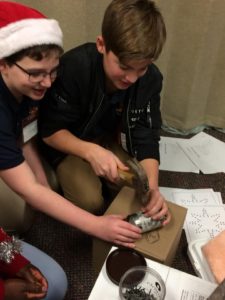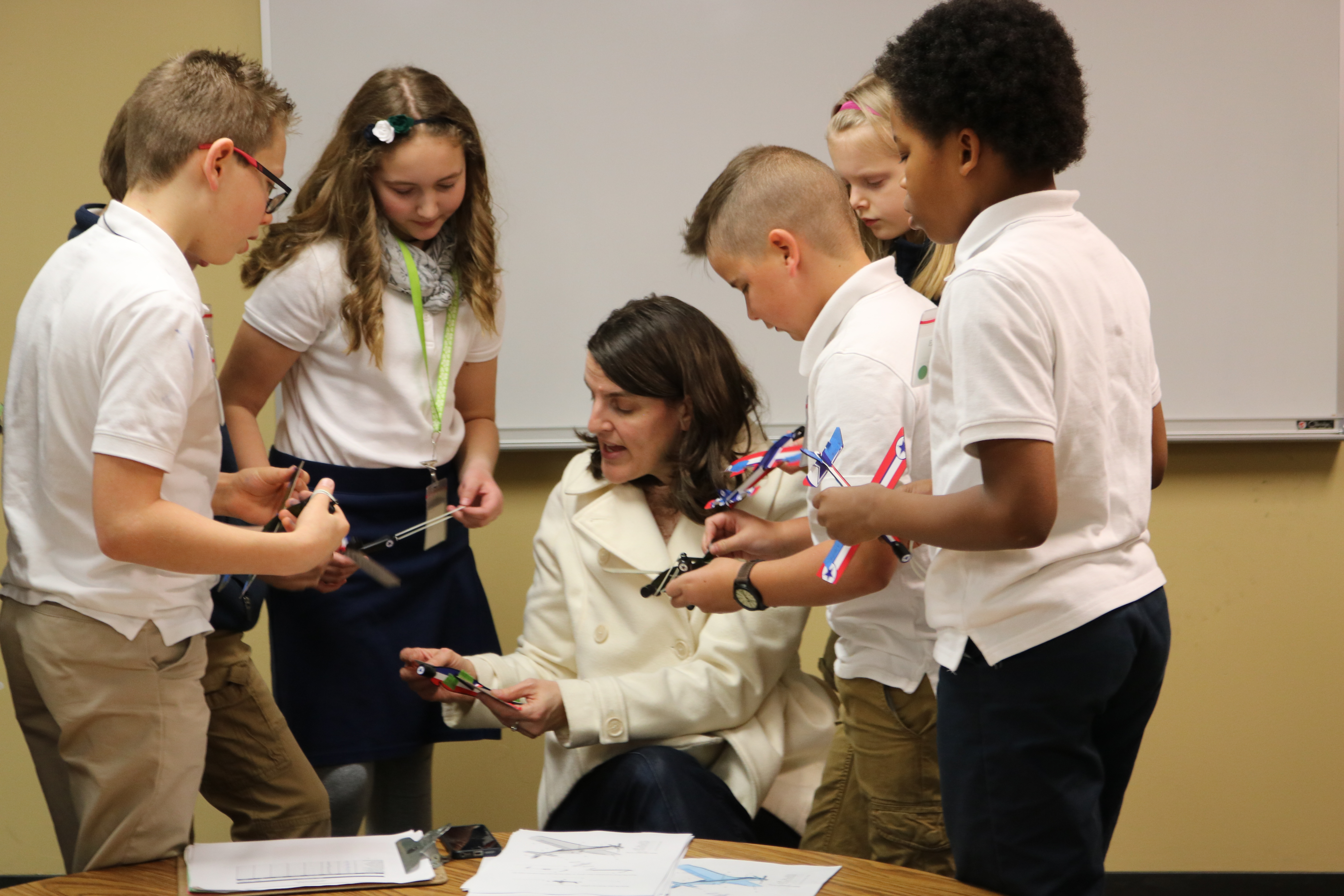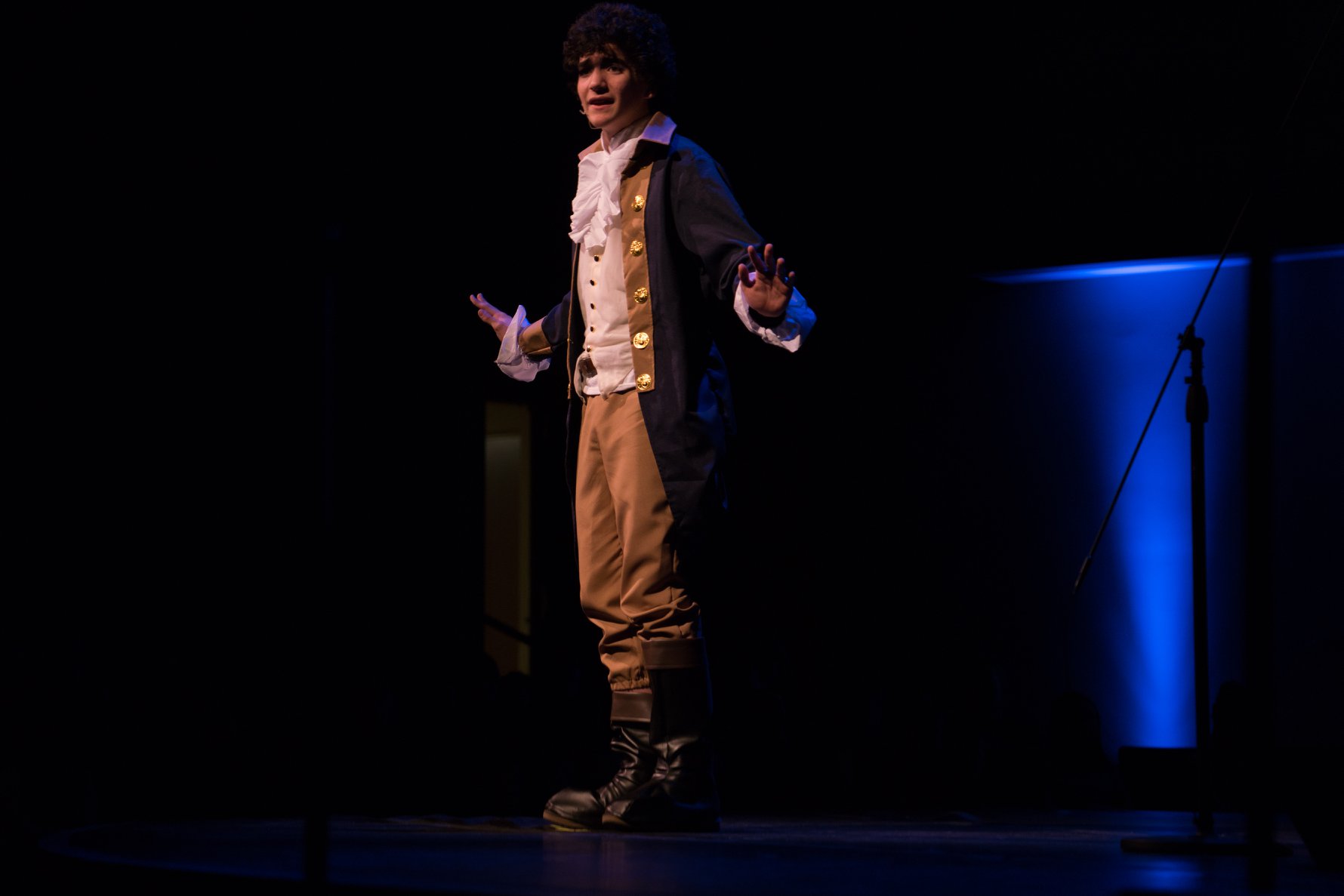 Want to know more?
If you're interested in having your family join the TMS community, click here for more details about our application process.